---

1963-1970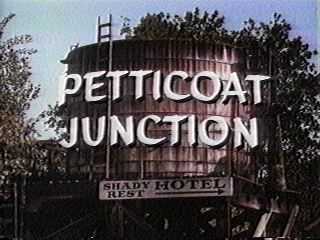 Rufe Davis, Edgar Buchanan, Bea Benaderet, Higgins and Smiley

Widow Kate Bradley and her three daughters, Bobbie Jo, Billie Jo, and Betty Jo,
live with their Uncle Joe, in the family hotel he owns on the outskirts of Hooterville.

Smiley co-stared as Charley Pratt, one of the
Railroad Engineers, on this very successful TV series.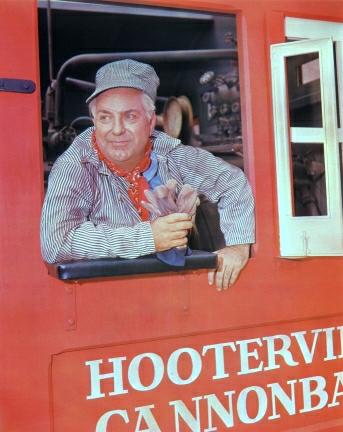 Charley Pratt
on the job

The whole town revolved around a train..
"The Cannon Ball"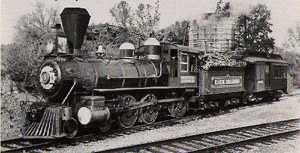 Big city folk escape from their hectic life for a brief stay at the Shady Rest Hotel
where nothing much ever happens...
Floyd and Charley make regular runs in the Cannonball,
the town's primary public transportation.


'Floyd' & 'Charley'
"This is the most heart warming program that has ever aired on TV.
Petticoat Junction was ahead of its time as far as the contents of the program.
Not enough recognition was given to its
writers, producers, directors, actors and stage hands."
- an anonymous fan -
Cast
Bea Benaderet .... Kate Bradley (1963-68)
Edgar Buchanan .... Joseph P. 'Uncle Joe' Carson (1963-70)
Pat Woodell .... Bobbie Jo 'Roberta Josephine' Bradley (1963-1965)
Lori Saunders .... Bobbie Jo 'Roberta Josephine' Bradley (1965-1970)
Jeannine Riley .... Billie Jo 'Willimena Josephine' Bradley (1963-1965)
Gunilla Hutton .... Billie Jo 'Willimena Josephine' Bradley (1965-1966)
Meredith MacRae .... Billie Jo 'Willimena Josephine' Bradley (1966-1970)
Linda Henning .... Betty Jo 'Elizabeth Josephine' Bradley Elliott (1963-1970)
Smiley Burnette .... Charley Pratt (1963-1967)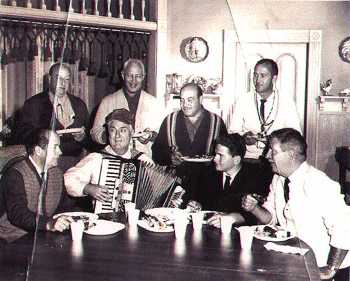 Smiley entertains the production crew in the dining room of the Shady Rest Hotel
Standing: George Hall - Lighting Tech, Gene Ramero - Make-Up Artist, Vinnie Vechhoe - Property Master, Bob Hager - Head Cameraman Sitting: (unknown) - Head of Wardrobe, Smiley Burnette - Actor, Lynn Guthery 2nd Asst. Director, Bob Vreeland - 1st Asst. Director
---